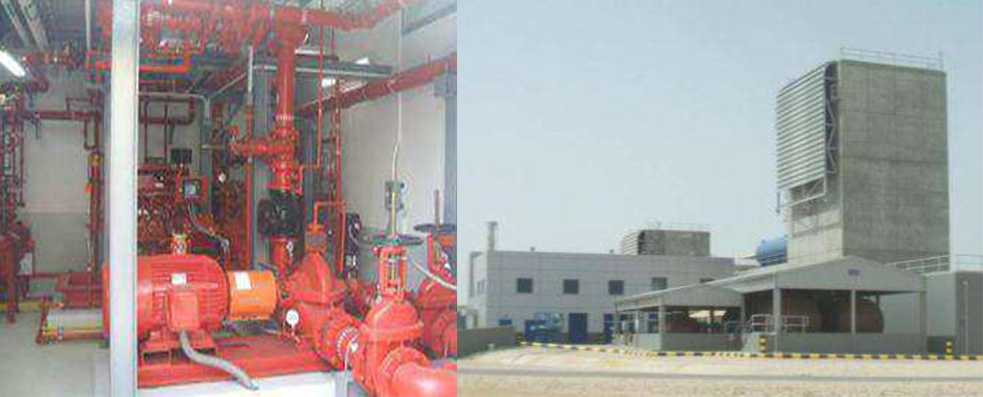 Client: Royal Saudi Air Force (RSAF)
Main Contractor: British Aerospace / Rolls Royce
Consultant: Davis Langdon
Location: King Abdulaziz Airbase Dharan Engine Test complex
Project duration: 2011 - 2012
Contract Value: 4,000,000$
Our scope is to provide all the electrical and mechanical facilities for the testing process facilities to operate.The complex consisted of a refined 8.5m high concrete testing building with stacks of 16m and 24m heights.
A preparation room, noun facility building and other associated facilities.
Major Installations:
Aeroplant.
MV/1v transformers.
M Cables + LV Cables.
LV electric distribution equipment.
Investors for distributing equipment.
UPS system.
Security System.
Paging System
Roof top package unit.
Pumps.
Duct works.
Fire protection system.
Plumbing works.
We are leader in providing MEP Services
Our company is specialize in MEP supply and installation works preparation of designs and drawings and execution of turn-key projects in the field of MEP. Visit to see more our installation.