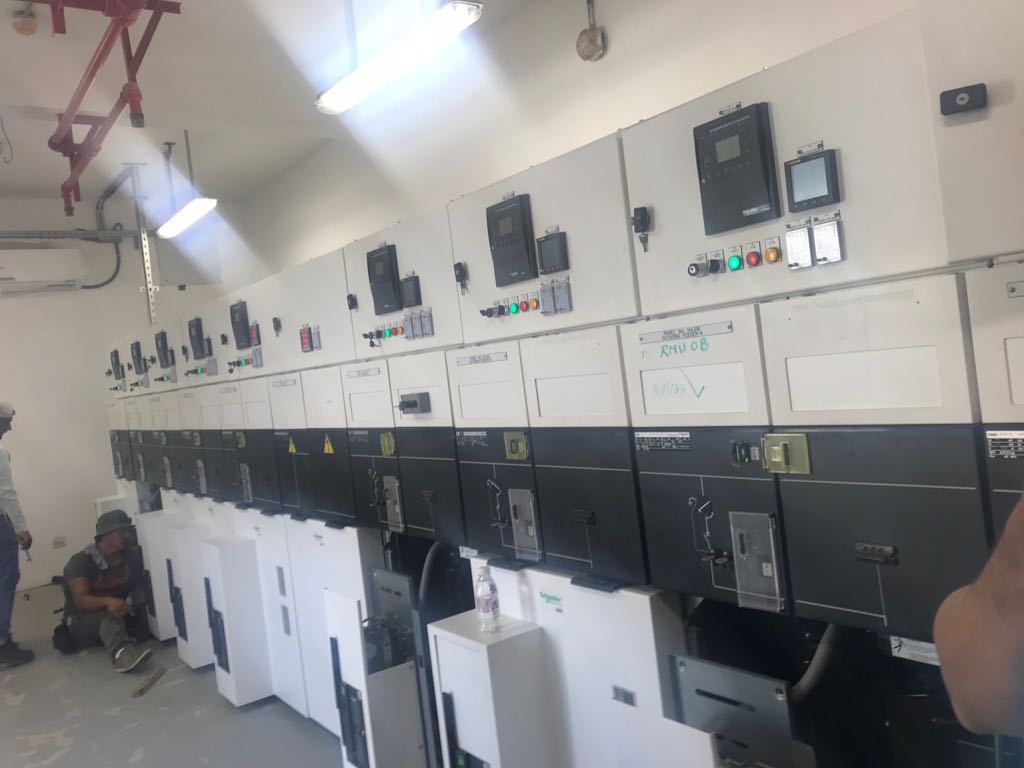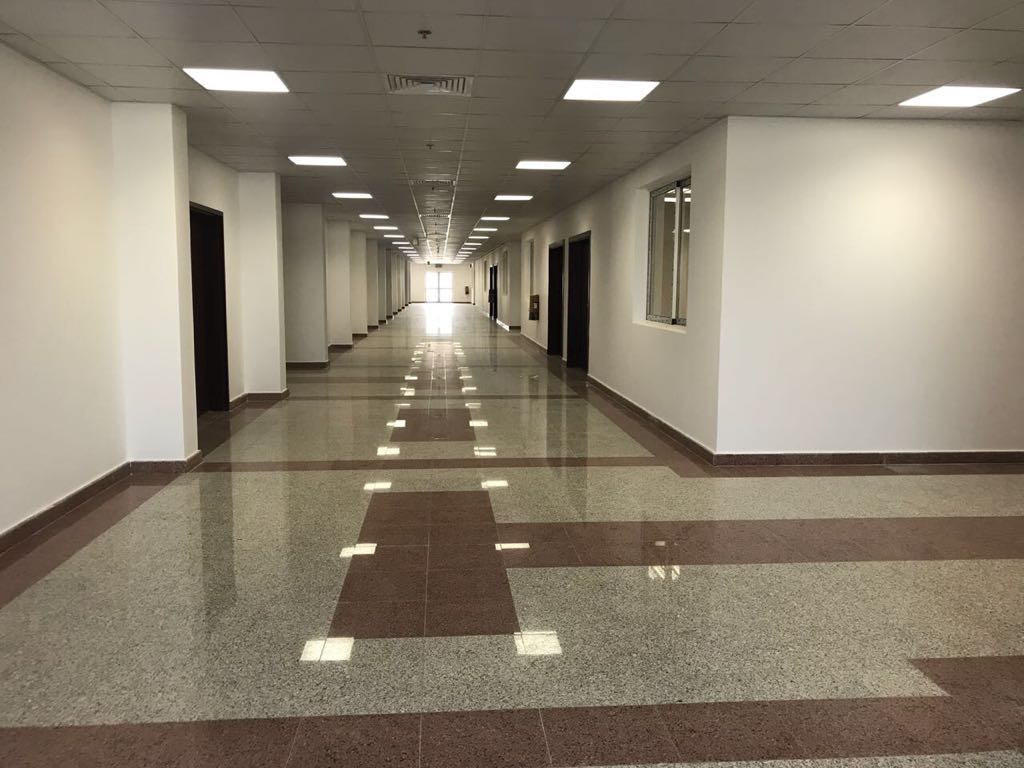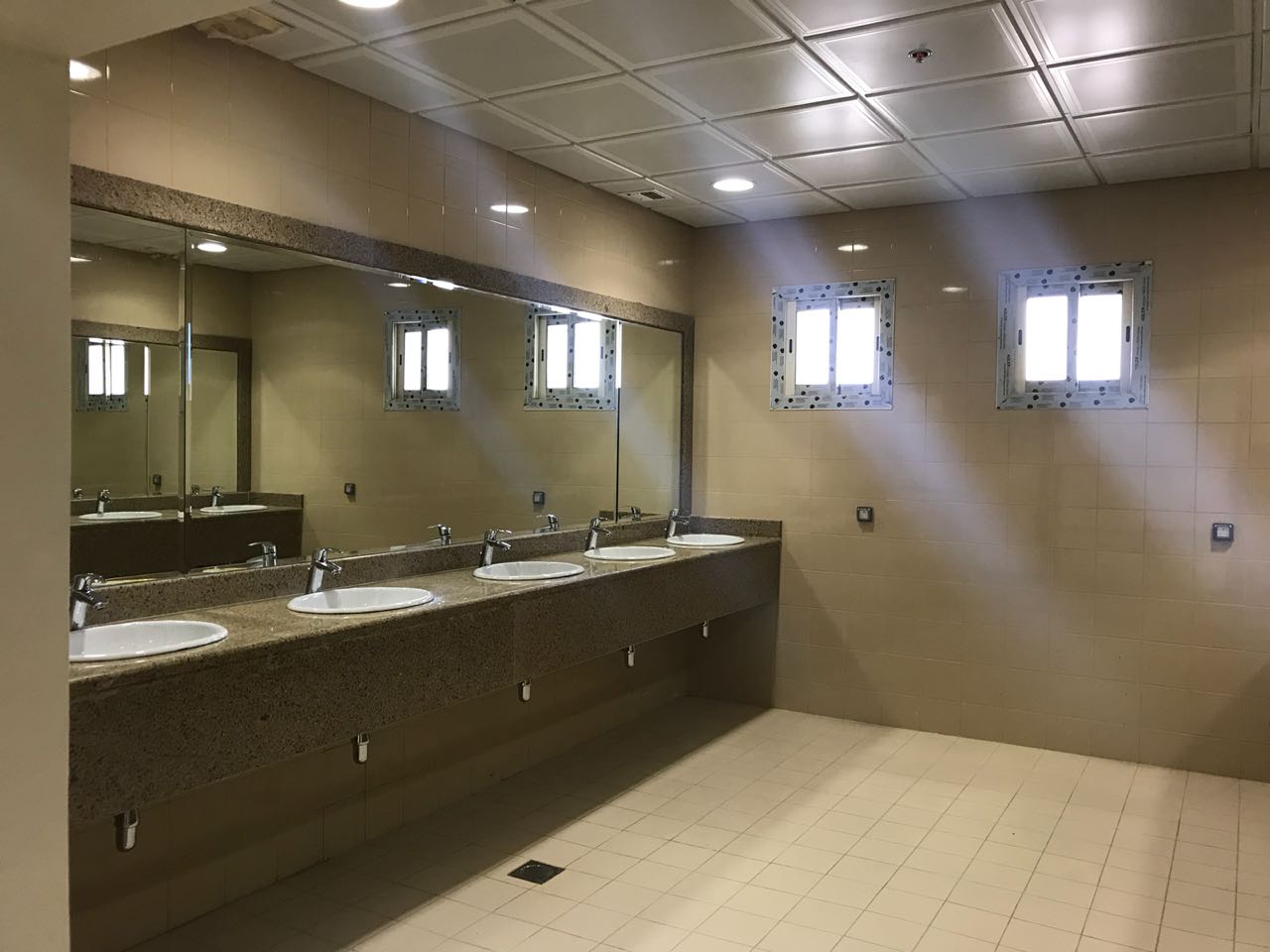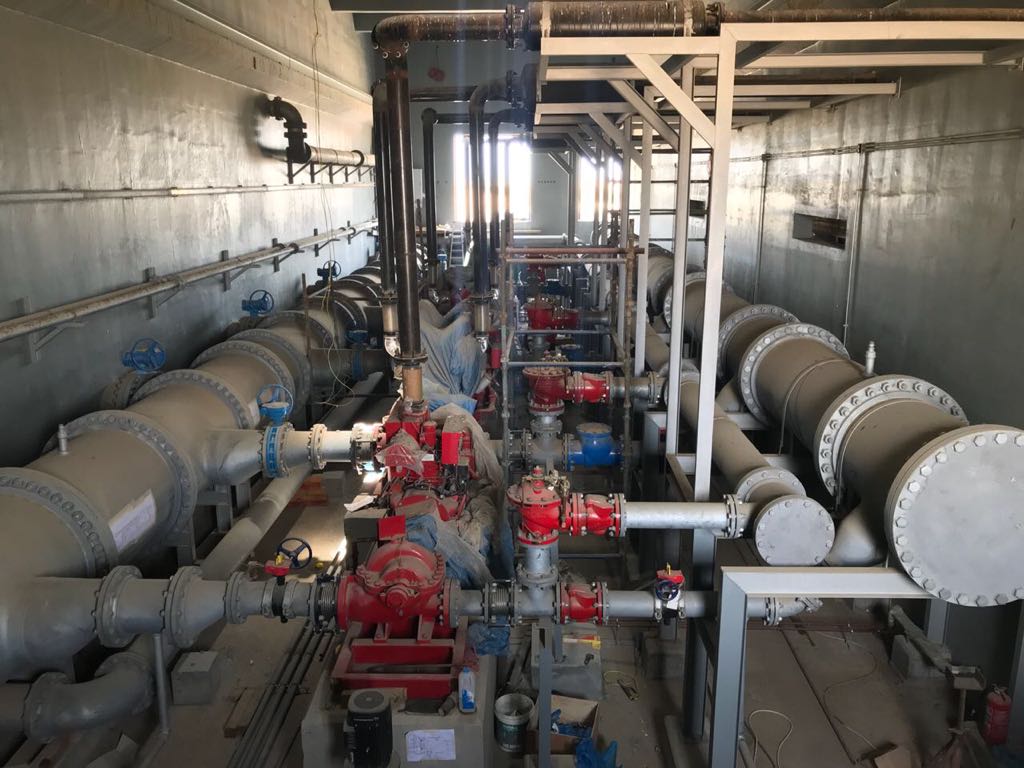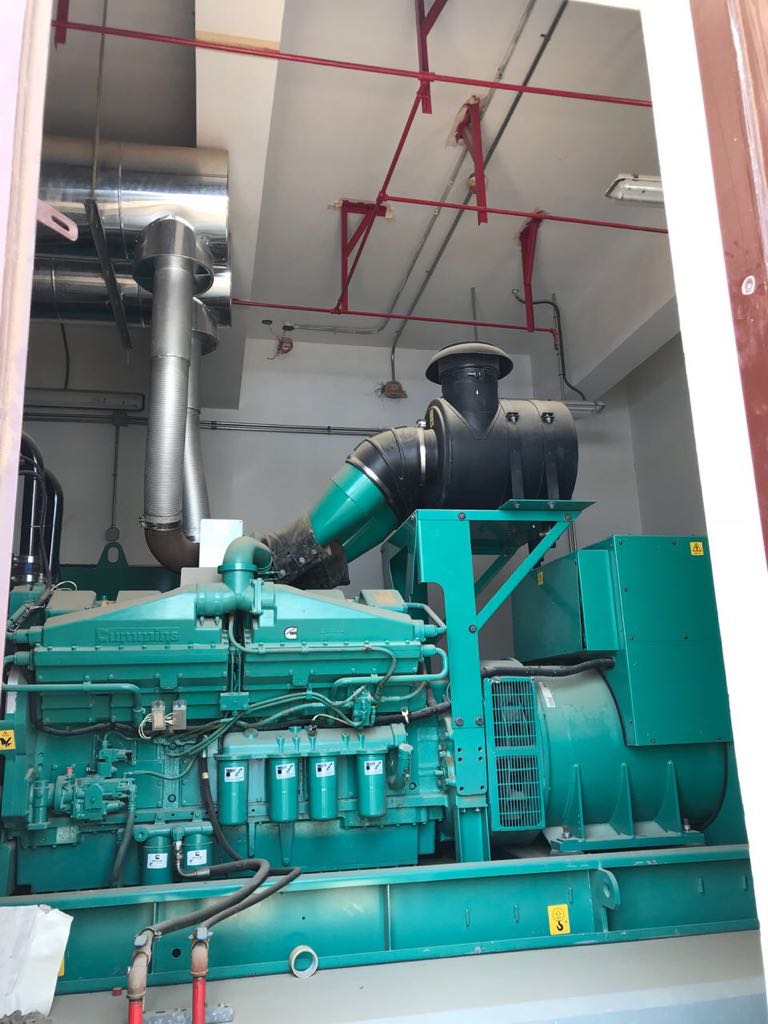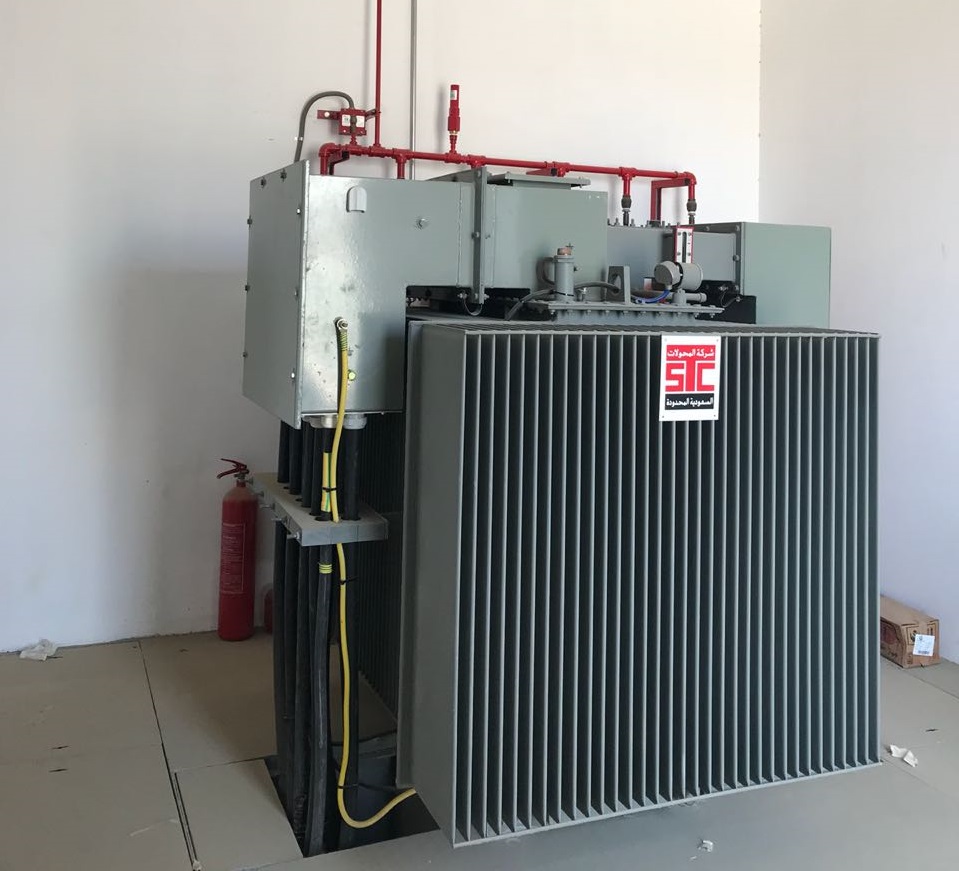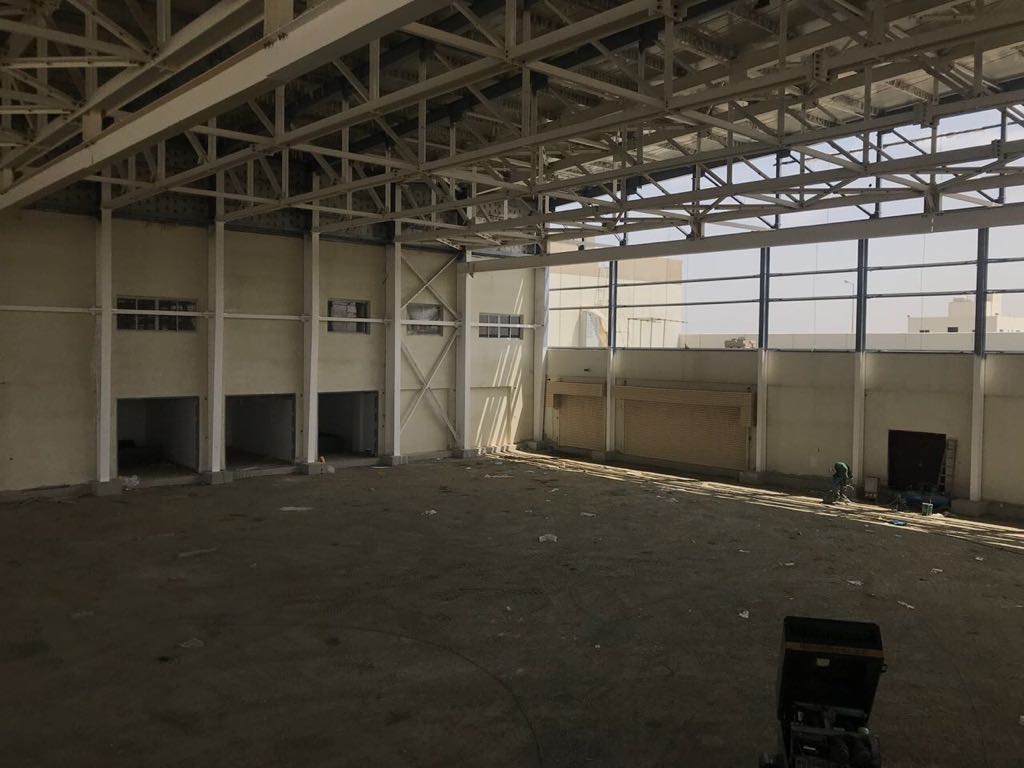 Client: Royal Saudi Naval Force (RSNF)
Main Contractor: Arabian Gulf Co.
Scope of work: Total electro-mechanical work
Project duration: 2015-2017
Contract Value: 10,000,000$
HPF Project was developed to provide facility of maintenance of Panther Helicopters with repairs for Naval Forces. The facility supported by MV Substation, Pumping Station (Potable and Fire Water) and other security systems

SCOPE OF WORK:
Electrical
Supply and installation of Medium Voltage Switch gear, RMU, Transformers, Cables etc.
Supply and installation of Main Distribution Boards, Secondary Distribution Boards, MCC, Specific Panels and other mini
panels.
Supply and installation of MV and LV Cables.
Providing Lighting, emergency lighting, Central Battery System,( Inverter), KNX and power socket outlets, Disconnect
Switches and Cable Trays.
Installation of Street Lights and High masts.
Supply and installation of complete Runway, Taxiway , Apron Lighting with CCR and other related works of ATC tower.
Supply and installation of all Low current systems like , Fire Alarm, CCTV, ACS, PAS and MATV.
Installation of Audio Video System.
Lightning and Grounding Systems.
Supply and installation of Diesel Generator with complete Fuel System.
Testing of all electrical works.
Fire Protection System
Supply and installation of Fire Protection System Fire Pumps, Fire Network ( 800mm dia GRE ), Sprinklers, Foam System, PRVs , Valve Chambers of 800 mm dia GRE pipe with fittings.
Installation of FM200, CO2 Systems.
Testing and Commissioning of Fire Protection Systems , Piping complete with fittings (Under & above ground).
HVAC work
Supply and installation of roof top Package Units with Air Distribution Ducts.
Supply and installation of Dampers.
Supply and installation of Air outlets.
Supply and installation of Sound attenuators.
Supply, Installation, Testing and Commissioning of Air Ducts, Package Units, Balancing the complete system.
Plumbing System
Supply, installation and testing of underground Potable Water and drainage GRE and PVC pipe complete with fitting and accessories.
Lift station installations.
Supply and installation plumbing valves.
Supply and installation hot and cold water system with Water heaters.
Testing and commissioning of plumbing systems.
List of significant installation with brief description:
Installation of power generator with total capacity of 1200 KVA.
Installation of central battery system with total capacity of 35 KVA
Installation of PANEL BOARDS with main rating of 2500 Amps
Installation of BMS system with total points of 120 points
The Helicopter Panther Facility (HPF ) Project of Royal Saudi Naval Forces was having utmost importance of its kind being Naval Air force requirement.
We are leader in providing MEP Services
Our company is specialize in MEP supply and installation works preparation of designs and drawings and execution of turn-key projects in the field of MEP. Visit to see more our installation.